De-icing Solutions
Envirotx
De-icing
Solutions
Whatever your anti-icing or de-icing solutions, we offer a full suite of high performing products to prevent snow and ice from bonding to road and walkway surfaces. We have both granular and liquid products and we deliver unique and highly-effective solutions that will give you peace of mind, knowing your surfaces are clear. Our product suite is diverse and extensive, so if you're not sure exactly what you're looking for, we encourage you to navigate to your region or to reach out to us directly for more direction.
Torch De-icing Solutions
When extreme weather hits, Envirotx effective and proven lines of de-icing solutions are here to help. We fight ice on contact, stop ice from bonding to surfaces, and prevent water from freezing. Each storm provides unique challenges that need unique solutions. Whether you need bulk sodium or a designer ice melt, we have a solution for you. Our liquid and granular deicing products are derived and colored naturally, because nature provides us with the best ingredients available.
TORCH™ RT is our premier granular product for winter road maintenance, TORCH™ RT (Rapid Thaw) is an all-natural, environmentally friendly, uniquely colored granular de-icer specifically engineered to perform in the toughest winter conditions.  TORCH™ RT is a blend of natural granular de-icers and chlorides designed to last longer, work faster, and melt more than conventional granular de-icers. TORCH™ RT combination of minerals and chlorides begin to melt snow and ice on contact.  Also, TORCH™ RT's natural coloring allows thermal energy from the sun to be absorbed into the granules to assist with melting process.  TORCH™ RT is an efficient tool whether it is applied directly to a road surface, or as part of a salt and sand mixture. TORCH™ RT is suitable for application on roads, sidewalks, or parking areas. 
TORCH™ RS (Rocanville Standard™) is a multi-chloride granular deicer containing sodium, magnesium, calcium and potassium chlorides. These chlorides combined with extremely low insolubles, produce an active chloride level between 99.3% – 99.6%. The combination of the chlorides and the high purity of the product, allow the product to perform longer and at lower temperatures than common road salts.
Winter maintenance for commercial parking lots is a tough business. Customers expect their parking lots to be deiced and ready for business no matter what the conditions. TORCH™ SD Bagged Granular Deicer is formulated to perform in the toughest conditions. TORCH™ SD Bagged Granular Deicer is a multi-chloride product containing sodium, magnesium, calcium and potassium chlorides.
TORCH™ Xtreme is a kiln dried product and contains less than 1% total moisture. This low moisture content provides for a free flowing product from a stockpile, bulk super sacks and application equipment. The product is naturally colored, which helps in the application process and also enhances the energy absorption from the sun. It has a proprietary anti-corrosive additive. It is a magnesium chloride combo with calcium, sodium and potassium chlorides.
TORCH™ RT
Effective down to -20 degrees Fahrenheit

Solar activated darker color reacts faster in colder conditions

Infused with liquid Magnesium Chloride for a faster burn
TORCH™ SD
Pet friendly

Naturally blended sodium with Calcium, Potassium, and Magnesium

Less corrosive than traditional ice melts

Less harmful to vegetation

Zero Additives
TORCH™ RS
Reduced application rates compared to typical de-icing products.

PNS approved product.

Up to 10% more active chlorides than most typical road salt.
TORCH™ Xtreme
Starts the melting process within seconds.

Effectively works at a much lower temperature.

TORCH Xtreme is stored in our GMCO super sacks, which contain a waterproof lining.

TORCH™LT Liquid De-icer is the next step in de-icing technology. TORCH™LT provides our Winter Maintenance Professionals a liquid deicer with the heat to start melting fast, on contact, and has the staying power for the long turnarounds on rural roads. A liquid de-icer that will start acting fast and last until you are able to get back, TORCH™LT is the new, exciting way forward in Winter Maintenance Technology. To get your roads clear and safe fast, follow the light of TORCH™LT.
Benefits
Product stability that provides a consistent product in storage and application.

Performance at lower temperatures even after a 1 to 1 dilution.

Reduced application rates compared to typical de-icing products.

Clear Roads approved product

Enhanced performance at a competitive price.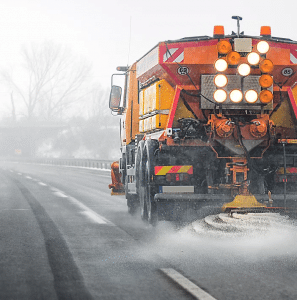 Other De-Icing Products: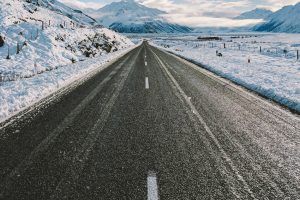 Envirotx High Performance Complex Chloride, is a fast-acting de-icing solutions, ideal for general highway and street deicing. In the first 30 minutes after application, the product  effectively melts more snow and ice than white salt.
Our Complex Chloride is easier on equipment and infrastructure since it is at least 20% less corrosive than white salt. As a natural blend, our product will not stain concrete or asphalt. Its light spread rates can greatly increase your response time, as you will be covering as many as 5 times the lane miles per spreader. Additionally, utilizing anti-icing practices can create an even safer environment for the operators and public. Our Complex Chloride creates operational freedom, giving you the time and capability to cover more area, and retreat high profile areas sooner.
Envirotx Liquid Brine Additive is a liquid inhibitor and salt brine enhancer and breakthrough in de-icing solutions. Because salt brine alone is prone to drying out and being swept from the road's surface, they have very identifiable performance limitations. It increases how effectively the product bonds to the surface and creates safer road conditions. 
It also boosts melting power by lowering the product's freezing point (1:1) from 18℉ to 11℉, and decreases corrosion by 70% as compared to rock salt. This product has undergone extensive testing to validate its effectiveness and clearly define how it is best utilized.