What is a Liquid Soil Stabilizer?
What is TOP-SEAL WHITE Liquid Polymer?
Top-Seal White is an all-purpose liquid soil stabilizer and additive that binds and transforms the base into a solid, yet flexible mass that resists fracturing. It prevents base failure, dust pollution and soil erosion, and it increases soil strength and reduces its permeability.
Field-testing with the Texas Department of Transportation has revealed that Top-Seal White's strength is comparable to that of cement stabilization. Other tests have shown that its resistance to moisture significantly exceeds Environmental Protection Agency standards.
Top-Seal White Liquid Soil Stabilizer Benefits:
* Over 20 years of successful performance
* Very environmentally safe and user friendly
* Opens up to traffic immediately
* Simply dilute in water truck and apply
* Over 500% greater dry-film strength than nearest competitor
* A fraction of the permeability of nearest competitor
* Surface penetration as good as, or better, than MC-30
* Cost is similar to MC-30, 30% to 50% of RC-250 covered prime cost
Top-Seal White is a polymer-based emulsion that requires water dilution. It is non-petroleum-based and eco-friendly, evaporating only water during the curing process and emitting no volatile organic compounds (VOCs). It does not contain solvents or cause damage to roads or vehicles. It is easily applied, requiring no special equipment or handling procedures.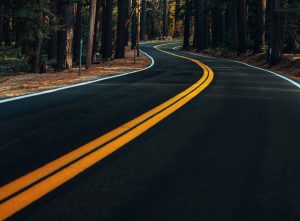 Why TOP-SEAL WHITE Liquid Soil Stabilizer?
Using Top-Seal White in the oilfield will pay for next year's drilling costs – in a matter of weeks. It will keep your customers out of the dust during dry weather and out of the mud during wet weather and replaces Portland Cement and Lime for in-depth stabilization. 
If used as a pit liner instead of poly, it will save at least 50%, and a minimum of 50% performing solids in the concentrate is guaranteed. Top-Seal White exceeds the EPA Particulate Matter (PM10) and EPA permeability standards as per ASTM D5084.
South Africa Project – Terra Pave International