Roadway Solutions Technical Training
Roadway Solutions Technical Training
Envirotx is a Texas and Oklahoma DOT vendor and supplier of innovative, cutting-edge, materials and technologies for roadway solutions, construction and maintenance.  We specialize in products which have a much smaller carbon footprint, are safer to use and perform better than traditional materials – more economically.  In addition to unique products used in initial construction, Envirotx provides a wide array of preventative and corrective maintenance materials to a variety of Industrial and Commercial Property Development, Mining and Oilfield Operations, and governmental entities, such as DOTs, Counties, Cities, etc., etc.
Training Services
We provide, at no charge, jobsite, classroom, at your location, technical training sessions covering the industrys leading technologies and methodologies, which address sub-grades, bases, asphalt pavements, pavement repairs and preservation, and roadway solutions, monitoring and evaluation programs.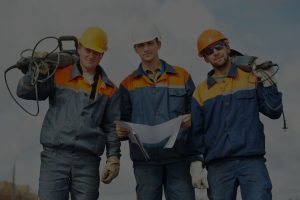 • Roadway/Pavement Survey and Management Program
• Hi Pi Soil Issues, such as 3-D Swell and Ettringite
• Innovative solutions for stabilizing sub-grades and bases addressing Hi Pi Soils
• Ambient temperature – no heat required – road solutions
• Hot Mix Modification technologies producing better pavements more economically
• Pavement Preservation Technologies – such as Bio-based asphalt rejuvenation
• Innovative Concrete and Asphalt Repair materials using recycled plastic and polymers
• Utilizing Scrap Recycled Ground Tire Rubber to make better asphalt pavements
• All-weather patching materials for asphalt and concrete surfaces
• Address all phases of roadway construction from sub-grade up through final riding surface
For more information please Contact:
Dave Cutting
Business Development Manager
10250 Grand Summit Blvd.
Dripping Springs, Texas 78620
(713) 392 8035
dcutting@envirotx.com
Gene Bridges
Sales
10250 Grand Summit Blvd.
Dripping Springs, Texas 78620
214-415-1111
gbridges@envirotx.com