Ice Slicer in Oklahoma Contract SW605
ICE SLICER
in Contract SW605
Ice Slicer, now in contract sw605, is a specially formulated blend with an enhanced deicing agent, proven to ignite Ice Slicer's powerful melting capacities. It comes with added corrosion inhibitors to protect equipment, structural steel and meets PNS specifications. It's a blend of 92% – 98% complex chlorides (sodium, magnesium, calcium, potassium) with anti-caking and anti-freezing agents that won't leach. Store in a dry location and apply with a V-box spreader.  Ice Slicer CB can be ordered bulk, or in 2,000 and 2,500 lb super bags.
Ice Slicer Benefits: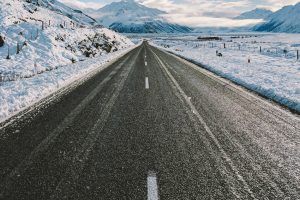 ★$86.25 per ton bulk truckloads (f.o.b. Carlsbad, NM)
★ Significantly reduced spread rates
★ Effective melting to 5℉
★ Melts snow/ice faster and longer
★ Fewer treatment cycles to get to dry pavement
★ Less corrosive than plain road salt
★ Less cleanup
★ Cleaner and more effective in brine production
Call for freight rates or additional information. 

Also on state contract SW605:
Meltdown 20

 granular deicer and 

APEX

 liquid anti-icer.